MIA + Santogold 'Get It Up'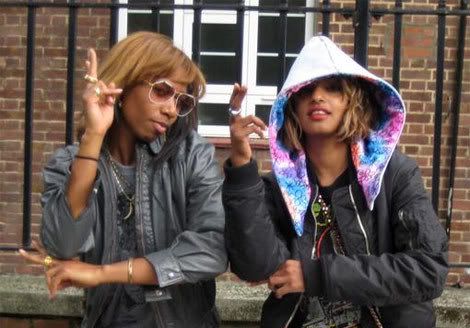 Although MIA officially made her music resignation to work on her fashion line on June 13th; it looks like there is a late leak on a track she did with Santogold a while back. The first verse is supplied by Gorilla Zoe; a sample from his single 'Hood Nigga' then Santo and MIA melt the track. Radioclit leaked it first so cheak out the stream on their myspace:
Radioclit : Get it Up.